G7 EXPERT VIRTUAL OPEN HOUSE—UPCOMING EVENTS
August 8, 2021

Posted by:

idealliance Pakistan

Category:

News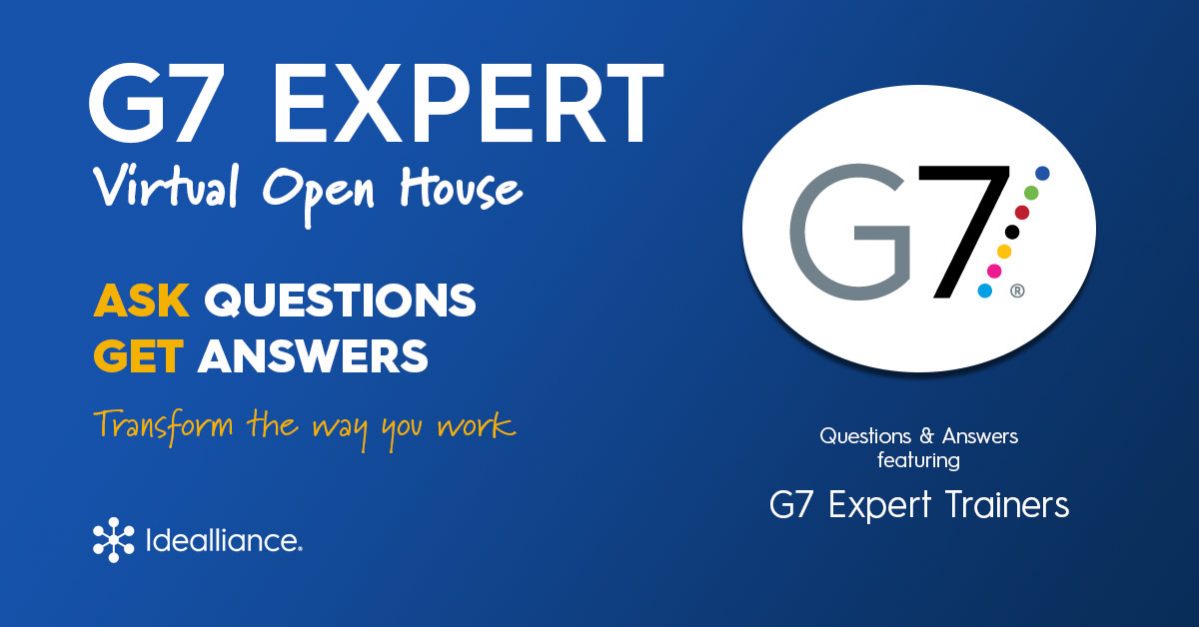 G7 Expert Virtual Open House
See below for open opportunities, in various languages.
What can you Expect:
Attend the wildly popular G7 Expert Virtual Open House to get your questions about G7 answered by a G7 Expert who is in the field every day. Learn more about the various Idealliance Certified G7 Expert Trainers who teach the G7 Expert Certification Course, and understand the next steps to take in order for you to become a Certified G7 Expert.
"I like that I was able to ask questions that will help upper management evaluate the usefulness of the G7 methodology."
Bring your questions such as:
What software and hardware do we need to get G7 going?
Regarding substrate, is G7 appropriate for coloured papers?
Is there a "normal" amount of time required per printer to a) setup b) maintain G7 in our own plant?
In order to normalize/standarize results between different printing facilities, how do you get good accuracy when the paper is different from every facility?
and more…
"The presenter was obviously well-versed in the subject, and the Q&A was good for the attendees. The ability to watch it again, off-hours, was great!"
Upcoming Open Houses:
*Check back soon for upcoming open house dates and registration link. *