ISO STANDARDS UPDATED
August 7, 2021

Posted by:

idealliance Pakistan

Category:

News
What's New?
Idealliance has recently updated several items related to the ISO Standards Technical Committee 130—Graphic Technology. Below is a list of the most recent updates.
Idealliance is a "Liaison A" to the ISO Standards Technical Committee. Idealliance is a committee member to the U.S. Technical Advisory Group (USTAG) to ISO Technical Committee 130.
ISO 12647-8: 2021 Graphic technology – Process control for the production of half-tone colour separations, proof and production prints – Part 8: Validation print processes working directly from digital data
ISO 2836: 2021 Graphic technology — Prints and printing inks — Assessment of resistance of prints to various agents
ISO 22934: 2021 Graphic technology — Communication of ink properties
ISO 12635: 2021 Graphic technology — Plates for offset printing – Dimensions — Specifies the width, length and thickness of metal lithographic Computer to Print (CtP) printing plates, both processed and unprocessed.
We have recognized Global Experts on staff and as members that participate in voting, writing, influencing, and shaping both U.S. and Global printing standards.
Learn More About ISO 12635
Idealliance Members see this video that explains what ISO 12635 is, some background, and addresses FAQs around this standard. (Member login required to view.)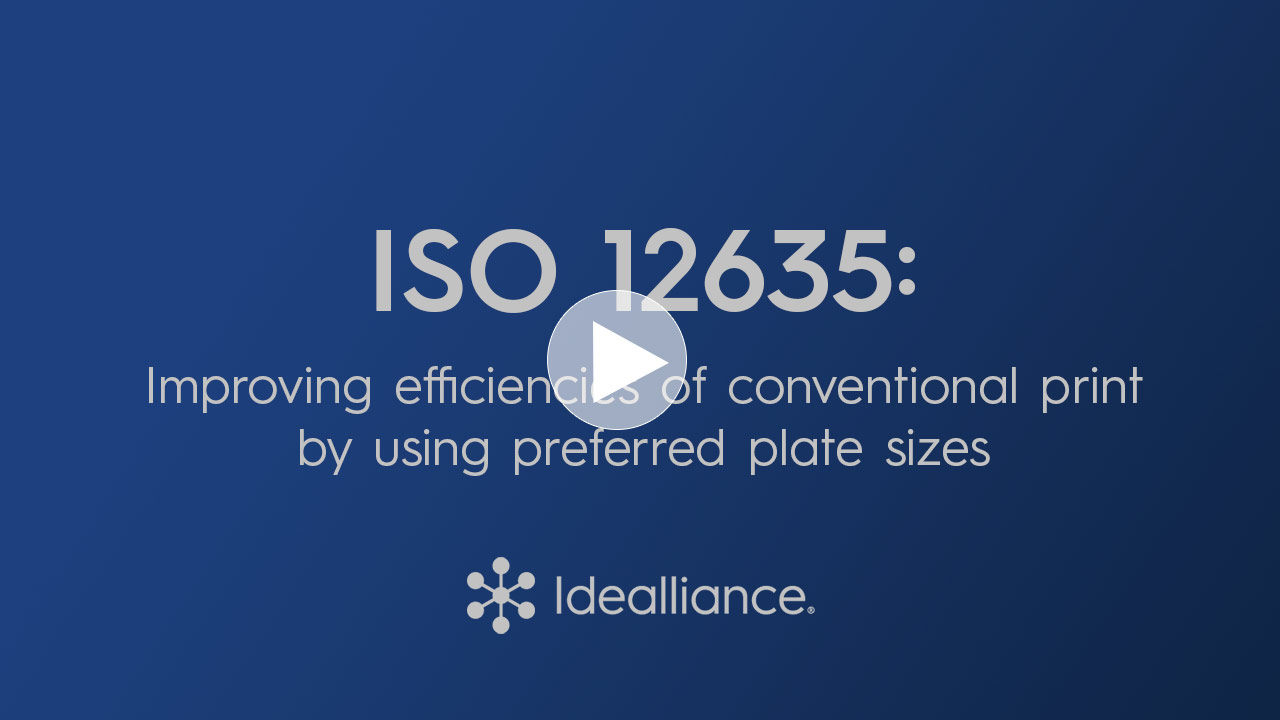 Additional explanatory videos coming about other ISO standards.